The Story of Jill Sabet and Jonathan Schulte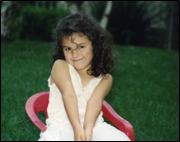 Gillian (Jill) Marie Sabet was born December 12, 1987. She was a treasure, a bundle of sparkling light and laughter from the very beginning, filled with an inner strength, independence and a vitality that made her love life, seek joy and inspire it in others. She experienced more than her share of sad times. She suffered the loss of her older brother, Jonathan, who lost his life to leukemia at eight years old. For a while, she lived in a family overwhelmed by grief and yet her sweetness and her unique ability to share and spread that contagious inner sparkle of spirit that burned within her, brought happiness back into her home. She never fully realized it, but Jill's ability to be happy and bring joy to others was her special gift to the world.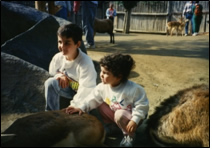 Jill determined early on to make her world a special place. She was comfortable with people, oblivious to social and racial distinctions that intimidate others. She grew up in a bilingual and multi-cultural environment in which she thrived. She was a typical, strong-willed teen-age girl, addicted to her cell phone and "instant messenger". She collected purses, borrowed and shared clothes with her girlfriends. She loved to shop and watch scary movies late at night, with her friends, and especially with her dad. She liked to eat popcorn and cry over "chick flicks" with her mom.
She naturally put her homework off till the last minute. She couldn't quite figure out fractions, let alone algebra. For years, she addressed her letters backwards, putting the return address in the middle of the envelope instead of the left hand corner. But her communication skills could not be matched. She looked everyone in the eye when she talked to them, and would speak her mind as easily to her principal and her parents as she would to her very best friends. Her fingers could fly across a computer keyboard and she could send a text message at the speed of light, even (and probably often) during class, or under the covers in the middle of the night.
She did her best to please her parents and teachers, worked hard to keep a B average in school but she never put performance before the pure and simple pleasure of living her life and loving every moment of it. She was always planning her next adventure. She had confidence in her own sense of what truly mattered – family, friends, and faith – in herself and in those she loved. She never left any sincere person out of her circle of friends. She loved to laugh; she loved to pose; she loved to dress up and she loved to hang out in her pajamas until 4:00 in the afternoon. Her most treasured possessions were a pair of baby blankets, which she took with her everywhere she went. Even when she got too big to take the real things with her, she carried little cut-off pieces of them in her backpack or her purse. And she couldn't sleep without them – one which was her own, and the other which had belonged to her big brother, before he went to heaven.
She hated injustice. She wept while reading "Night" and "Native Son". Her favorite films were "A Walk to Remember", "10 Things I Hate About You", and "Sandlot." The last video she and her mom cried through was "Phantom of the Opera" only a week before she died. She simply loved to love others. She cherished her relationships above everything else and spent most of her time nourishing them.
In the fall of 2004, Jill met Jonathan Schulte, a 16-year-old Servite High School Junior. He was an accomplished athlete who also bravely battled juvenile diabetes, inspiring other teens around him. He was active and enthusiastic, a friend to everyone he knew, just like Jill, and someone who shared other unique qualities with her. They both had the same initials; he shared her beloved older brother's first name – the brother who died of cancer. He was good to her little brother, Jason. He liked her mom's cooking and made a good impression on her dad. And, like Jill, Jonathan came from a family who had also experienced terrible grief. He had lost his mother to cancer only a few years before. Being familiar with the way that kind of heartbreak affects a family, Jill sensed that Jonathan was still struggling to pull himself out of the dark place his spirit had retreated to after his mom's death. In Jill, Jonathan found inspiration and a reason to make his way back into the light, especially into the circle of light she lived in.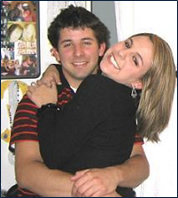 Jonathan knew, like the rest of us, that the light just came from somewhere inside Jill. It was that part of her that drew him to her. He wrote her poems. He brought her flowers constantly. He sometimes left his home in Anaheim at 5:00 a.m. to drive all the way to San Juan Capistrano just to leave a giant "I love Jill Sabet" poster hanging over the entrance to her high school and then make it back to Santa Ana in time for his first period class. He didn't get to see the light in Jill's eyes when she drove up to school and found his message taped to the wall; he didn't get to see her grin at the way her friends and teachers teased her about it, but he worked his way into her heart with his persistent and absolute sincerity.
For the seven months they had together, Jonathan believed that Jill was the key to his re-discovered happiness. "I love the fact that you love me," he wrote to her. "I love the fact that I've cried over you… and that you've cried over me. I love the fact that the tears shed, show us how much we care about each other. I can't survive without you, Jill… you're the last thing I have to keep me going." For a few months they loved each other, experienced all the ups and downs, all the hopes and dreams of a young relationship in that impossibly BIG way that only innocent, un-jaded teens can feel.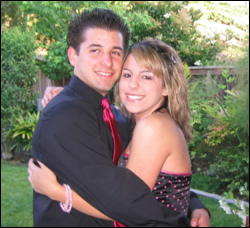 Jill and Jonathan should have lived long and happy lives. They should have experienced the joy of their senior year in high school, graduation and college. They should have traveled around the world with their friends the way they wanted to. Whether to each other or to someone else, they should have married one day; they should have had children to love as they were loved so deeply by their own parents.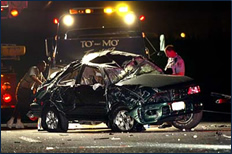 Instead Jill and Jonathan were both killed, side by side, in a senseless automobile crash on May 26, 2005. There were no drugs or alcohol involved. They were just passengers in a friend's car, on their way to Jill's junior prom. It should have been one of their happiest nights. They were both at the most vital and beautiful point in their young lives. Jill had just that day been elected ASB president for her upcoming senior year and was to be named "Queen" of the spring dance. Jonathan lost his life to massive head trauma in the number 2 lane of the highway with Jill lying unconscious only five feet away.

Jill, also suffering head injuries and massive internal trauma breathed shallow breaths; she fought hard, in keeping with her nature and her indomitable spirit, trying to cling to life. But her beautiful, loving heart had been crushed, and she lost her battle before the ambulance could reach the hospital.
The world is a sadder and much emptier place without them.
We are left with an obligation to remember them and all that they embodied during their brief time here on earth. We cannot bring them back. We can only honor their memories by continuing the legacy they left us, by embracing whatever causes they would approve, by continuing their attitude of love and concern for others and by doing whatever we can to prevent this kind of tragedy from happening to other irreplaceable teens and families.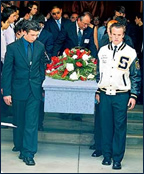 6,000 US teens die every year in similar senseless, easily preventable automobile crashes. We cannot bring them back. We can only honor their memories by continuing the legacy they left us, by embracing whatever causes they would approve, by continuing their attitude of love and concern for others and by doing whatever we can to prevent this kind of tragedy from happening to other irreplaceable teens and families.
For this reason, and in their memory, we have created the JourneySafe program to educate teens and their families about the unique risks faced by newly licensed drivers and their passengers.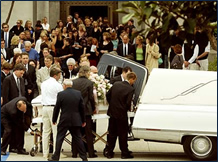 There is no doubt: If Jill and Jon had known these risks, if the driver who lost control … or if any one of the passengers riding with them had been educated about the unique risks faced by young drivers and their passengers … if their parents had been more aware of the need to monitor situations in which teens travel in groups … this tragedy would not have happened.
Seventeen to nineteen teens are killed in automobile crashes every day in America simply because young drivers and their parents don't fully comprehend the risks our newly licensed drivers and their passengers face. JourneySafe exists to raise awareness and change attitudes so that teens like Jill and Jon and countless others LIVE long enough to graduate high school, go to college, follow their dreams and fulfill, grow up, grow old and fulfill their incredible potential.
To learn more about Jill's life, please visit gilliansabet.com